About
Where it all started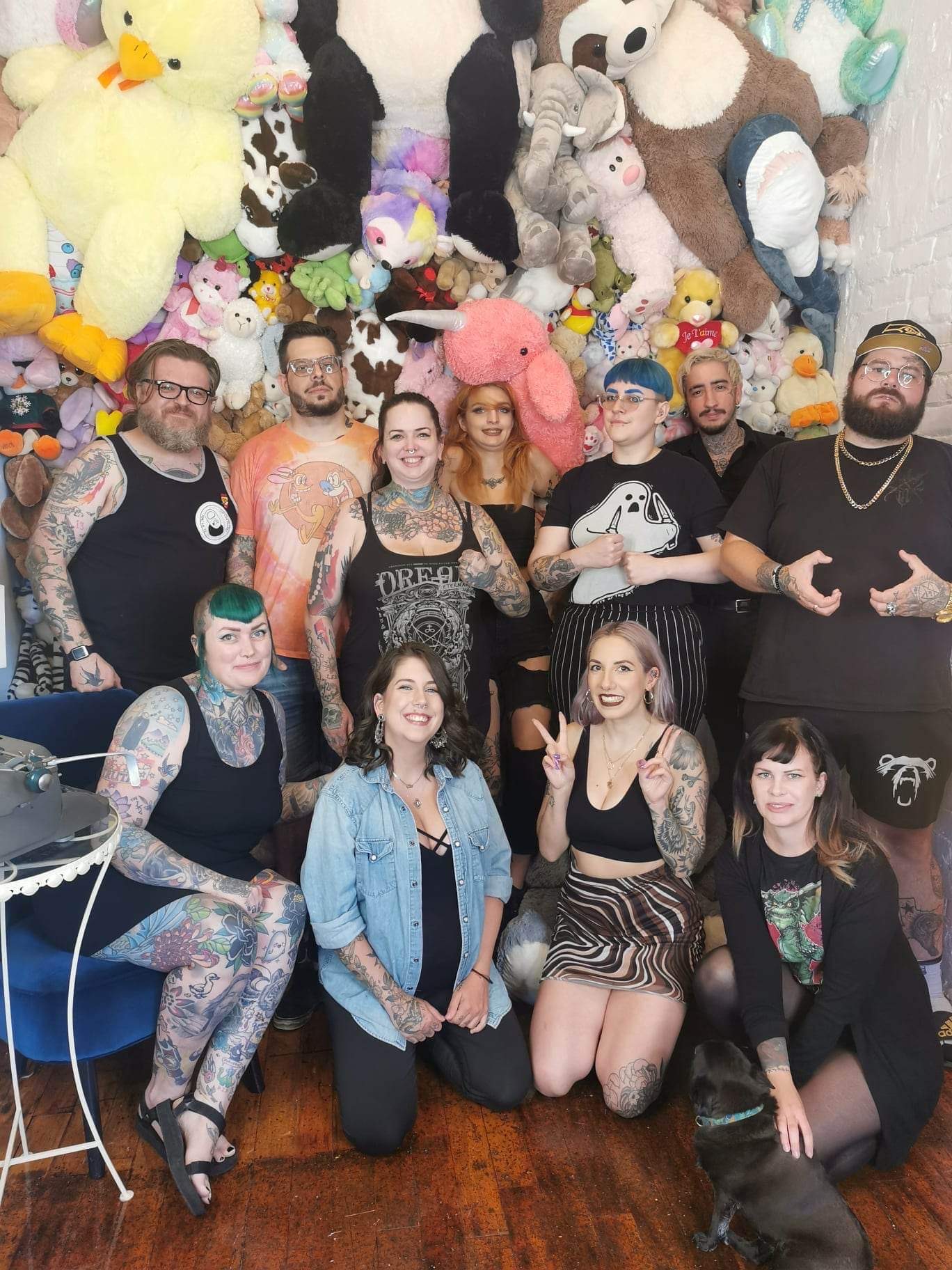 DFA Tattoos was founded in Montreal by a collective of driven and skilled artists with the goal of creating the best tattoos. From large scale work to quick walk-ins, we believe that every tattoo is important. We work in a variety of styles, from bold traditional to photo realism and portraits, we have an artist to suit all of your projects. We do our best to make sure our clients are comfortable, well-informed and safe. Our dedication to the craft pushes us every day to achieve results our clients can be proud to wear for a lifetime.
Get Started
Some tattoos are simple and don't require much preparation in advance (like small symbols or words) and can be drawn on the spot by your artist. We gladly accept walk-ins if we have space available, but if you'd like to be sure of getting it when you come in, we recommend calling ahead or booking an appointment.
Sometimes a tattoo is much more complex and requires planning (like a sleeve, or combining elements) and the artist will want to take more time creating the piece. In this case, we recommend taking an appointment for a consultation (its free!) to go over ideas and plan it together. This is usually where you can get an estimate on how much and how long your tattoo might take. If your project requires a custom drawing, the tattooer will ask for a deposit before starting the work. This deposit is non-refundable once the drawing is started but it is deducted from the final cost of your tattoo. The artist then works on your drawing as soon as possible,though they often have other drawings to do and actual tattoos, so please be patient. Your artist will be able to give you an estimated delay depending on current workload. We will continue to work with you on the drawing until you love it, so please don't be shy with your feedback! Once the artwork is approved, you're ready to set a date for the tattoo.
If you aren't sure if you need a consultation, feel free to drop by, call or send us an e-mail with as much info as possible, and we'll guide you from there.
We look forward to helping you get the perfect tattoo!